I am a big fan of planning to start something new. I love doing the research, putting together a timeline and then setting a date to begin. I love creating structure, being super detailed, writing and recording it all.
Actually starting – well that proves to be a tricky one for me.
I love the thought of starting something new on a Monday. Even better the first of the month. If it's a Monday AND the 1st of the month, well that's THE day of all days to kick off.
I would never dream of starting something on the 3rd of the month. Or a Thursday. That would just be crazy. I can't tell you how many weeks I have arrived at a Thursday and thrown up my hands (and thrown back some junky food) and said Monday is my day to start fresh.
I talked to you all last week about my truth (you can read that post here if you missed it) and this is another old way of thinking I am determined to change. The pursuit of this perfectionism is what has contributed to the way I pick myself apart when I look in the mirror. It has also sabotaged me on countless occasions when I haven't achieved those things I thought I should, and toss it all aside so I can start again tomorrow, next week, or next month.
This time, it all starts and ends with loving myself enough to not care what day it is, what I just ate or when the last time was that I moved my body. It's a huge shift in thinking for me, and contrary to the way I have thought of myself and lived my life for the last three decades. This is not to say these things are not important, clearly they are, but they don't determine the admiration and respect I feel for myself. And it shouldn't for you either.
Self love doesn't start on a Monday.
With love,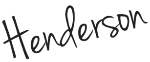 SaveSave